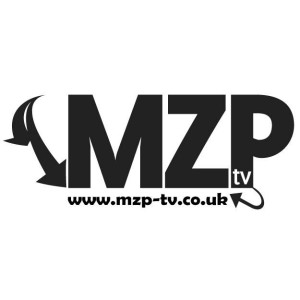 Incase you haven't heard, I'm cofounder of a digital publishing startup called Fiction Vortex. For the skinny on FV, you can click over to the website. In this post, I'm excited to announce our strategic alliance with MZPtv.
Written Fiction in Screenplay Format
To be honest, before these guys reached out to us I had no idea people read serial screenplay-formatted fiction for fun. Now that I've signed up and dug into the site some, I'm not surprised by its niche popularity. If you've never delved into reading scripted fiction, you should check it out. It's a unique pleasure.
MZPtv has been around for 10 years. During that time they've developed a loyal community around their virtual series, both fanfiction and original. (Note for Browncoats: They have some great new screenplays for Firefly!) But what I'm most excited about in our collaboration with MZPtv is the fact that these guys understand serial, episodic storytelling. For ten years they've been writing (quite masterfully) and reading written forms of visual media's bread and butter–the 42 minute episode.
The Vortex is Expanding
This is what Fiction Vortex is all about. We believe that these ongoing, bite-sized chunks are perfect for digital fiction. So we've found new strategic partners who hold those same fundamental beliefs. Together, we'll be able to expand the impact of what we are already doing.
MZPtv will continue their site and their quality scripted fiction. At the same time, they will transition one of their original storyworlds into narrative fiction and open a serial box via Fiction Vortex. This shift to narrative fiction (in addition to their scripted format) is something several of their authors have been making on their own. Now they can do it communally while joining forces with FV!
We are not quite ready to announce which of their virtual series they plan on turning into a serial box. That will be coming soon. I wanted to go ahead and introduce you guys to the MZPtv community. Go check it out. Unbelievable amounts of quality content for free. These guys have passion and talent. We're also adding a stretch goal with MZPtv to our Kickstarter.
As always hit me with any comments and/or questions. What sort of package deals or relationships can you imagine between formats such as digital narrative, audio, and scripted fiction? Interested in scripts and narrative side by side?