This week on Read it! Review it! Share it! I've got two almost unrelated books for you. I tried to find a theme… but, hey. Sometimes you just gotta read what you read. Moving on…
Bye Bye Bertie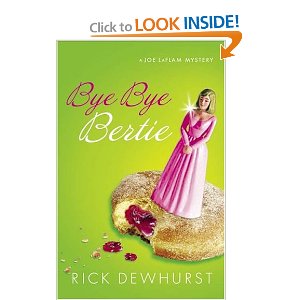 This is a real, indie gem–proof that the burgeoning independent publishing movement is gifting the world with brilliant novels that would have otherwise never seen the light of day. Bye Bye Bertie is a satirical, modern day detective novel (with a retro Dragnet-era feel) based on a gen-x, Canuck gumshoe who moves to Seattle in order to open a Christian detective agency.
Detective Jo LaFlam is equally interested in his profession and determining the mystic will of God as he is in jelly donuts and getting married. This book is funny. And I'm not just saying that. How could throwing Sergeant Friday into the middle of contemporary Seattle as a Christian detective not be funny? Let me tell you, it is. Mix in a hot, conservative dame with a sister being brainwashed by Druids, and you'll soon be along for a great ride. Read it! Review it! Share it! (the paperback is cheaper than ebook!)
Treasure Quest of the Third Reich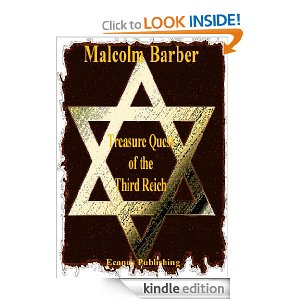 Paul von Hauser is just a low-level criminal lawyer working for the Nazis during the advanced stages of WWII until a trivial interview with a prisoner sets him on a quest for an ancient Jewish fortune in gold. First off, I need to be clear. This is not an Inglorious Bastards sort of adventure romp through a dieselpunk, Nazi Germany. (Which would be the sort of book I normally yap about).
Treasure Quest (despite the name) feels more like a cerebral, piece of historical literary fiction. It is well-researched (from what I can tell) and frolics in revealing the timber and feel of German life amidst the rubble of a bomb-besiged Berlin. Most of the characters are trying to think of life after the war, and how to best navigate their current situation in order to get to that hoped for future. While this book has lots of potential, (along the lines of City of Thieves) I was left feeling schizophrenic about the story. I feel like it has not yet embraced its higher calling (maybe in fear that it won't be read unless it includes Nazi gold). Read it! Review it! Share it!