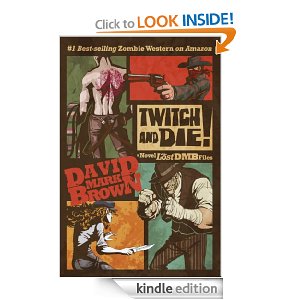 Some are saying that the eBook is the new business card.
Crap.
If that's the case then I'm one of thousands trying to make a living from handing out business cards that take between four and twelve months to write. Which would make me an idiot something fierce.
This isn't a road I want to go down. But if eBooks aren't the new business card, then what are they? What is the new business card? What am I? (And what's this I'm sitting on… oh, my son's Cheerios.)
Of course the industry word at the heart of all this piss and rambling is "branding." As I wipe the cereal crumbs from my britches I think of all the heart-smart mornings I've spent watching my sons eat these crunchy little ohs which have become ubiquitous with snack-traps and toddlers. Branding.
I'm a story-teller. A liar by trade. I don't mind saying I'm pretty damn good at it.