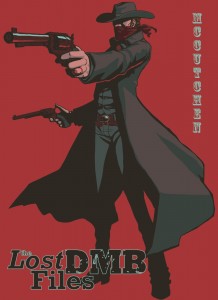 I've had several people ask me about the Reefer Ranger. More specifically, why is he a racist, self-righteous SOB? On that note, I'd like to ask all of you kind readers a similar question, but just a bit more generalized.
Can an antihero be a self-righteous, racist SOB?
Of course, the answer is yes. It is easy to fall in love with more reasonable and cuddly antiheros. You know the types. The Dukes of Hazzard and Malcolm Reynolds. But let's face it. Those guys are barely antiheroes at all. In the world we live in today, they're borderline, straight up heroic. An antihero, by definition, is supposed to be:
a main character in a story who lacks conventional heroic qualities such as idealism, courage, and morality.
So let's take a closer look at the Reefer Ranger as a black hat, antihero. He has courage a plenty. And boy howdy does he have idealism. But his ideals and his morality would be recognized by the vast majority of us (including me) as prejudice, to say the least. He is hypocritical, self-righteous and downright cruel at times. I can hear the violent protests from my home state of Texas as I type. "But he's a Texas Ranger, for criminy sakes!"