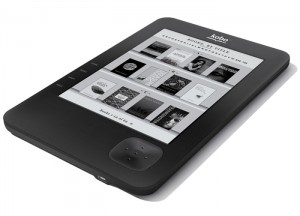 What the world needs now is an online version of the neighborhood book store, for eBooks. Kobo, I say it should be you.
It appears inevitable that the Department of Justice will soon dish out a top-rope body slam to the world of traditional publishing. For those who haven't been following the matter like so much O.J. carnivality let me explain. No, there's no time. I'll sum up. "Colluding" major publishers will no longer be able to dictate the price of eBooks. Thus online retailers (ie. Amazon) will be able to affectively sell major titles for whatever price they want (without suffering a year end loss).
Bad News for Readers
Alas, I am feared this heralds bad news for both writers like me and readers like you. "How do you figure?" you might ask. Well, gentle reader, even though eBook prices on some of the most popular titles will most certainly fall (good for readers) the end result of this could be a loss of diversity for the written word (bad for readers unless you only want to read vampire romance and legal thrillers).
Crap man, and just when the eBook revolution was cracking the market open for all sorts of original (some terrible, some terrific) creations of fiction. Now it appears inevitable that lower prices on major titles will squeeze indie authors out of a job. If The Hunger Games and the latest Tom Clancy thriller are available at $7.99 (or less) how many readers will continue to take risks on unknown authors for $4.99?
Enter Kobo Books (or any other eBook retailer with the gonads to step up). [Read more…]