For the past four months, I've been working on a 'based on a true story' sort of book about a black belt, prizefighter, street-fighter, revolutionary sort of guy from Northeast India who happens to live in Nampa, Idaho at the moment.
I can't really call it a biography since I've changed so many of the names and dates and situations in order to keep everyone involved out of trouble (well, more trouble). But those of you who enjoy coming-of-age stories, inspirational stories, redemption stories, or just cool crap about martial arts and India, you should check out EmptyHandRevolution.com. Sign up now to ensure you get the early-bird deal on the ebook (only good for the first 5,000 folk).
Born in a tribal war with India, violence his earliest memory, Comso Zimik trained as a black belt and street fighter from the age of nine. His vow: never show weakness. Tortured and left for dead in the jungle at the age of seventeen, Cosmo birthed a new vow: uncover the true meaning of warrior in a world drunk on violence.
Help Choose the Cover
But, the immediate matter is in regards to the cover. I should of had this done a month ago. But hey, I'm a writer, not a book-cover-design-guy. Finally, with the help of local genius, Brian Loeber, I've got four covers for y'all to choose from. So help out by giving your opinion in the comment section below! Yeehaw!
Cover One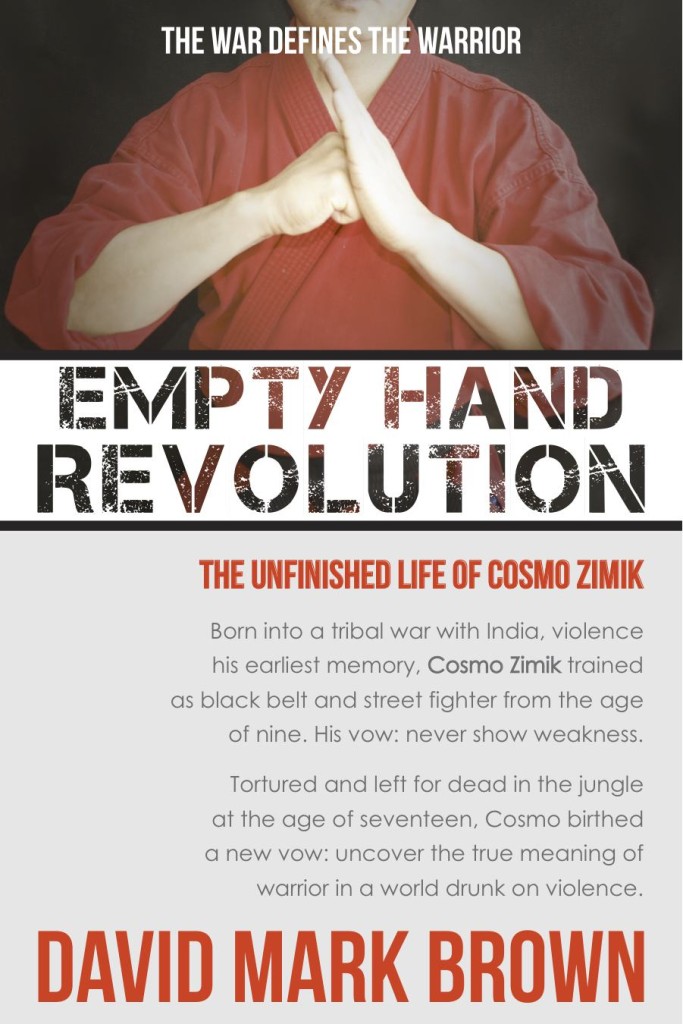 Cover Two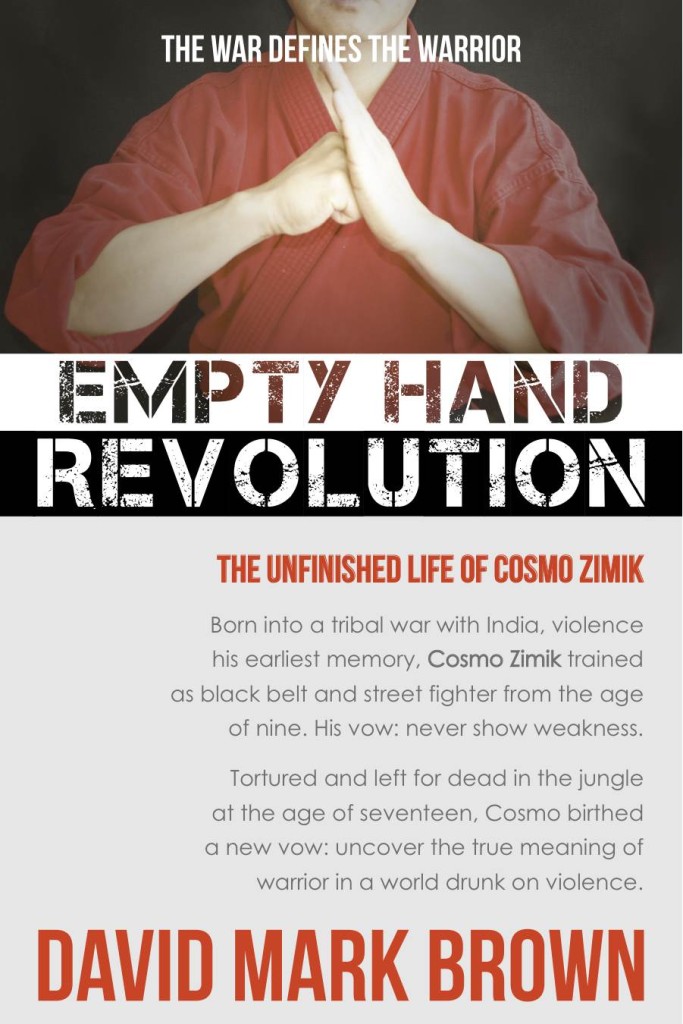 Cover Three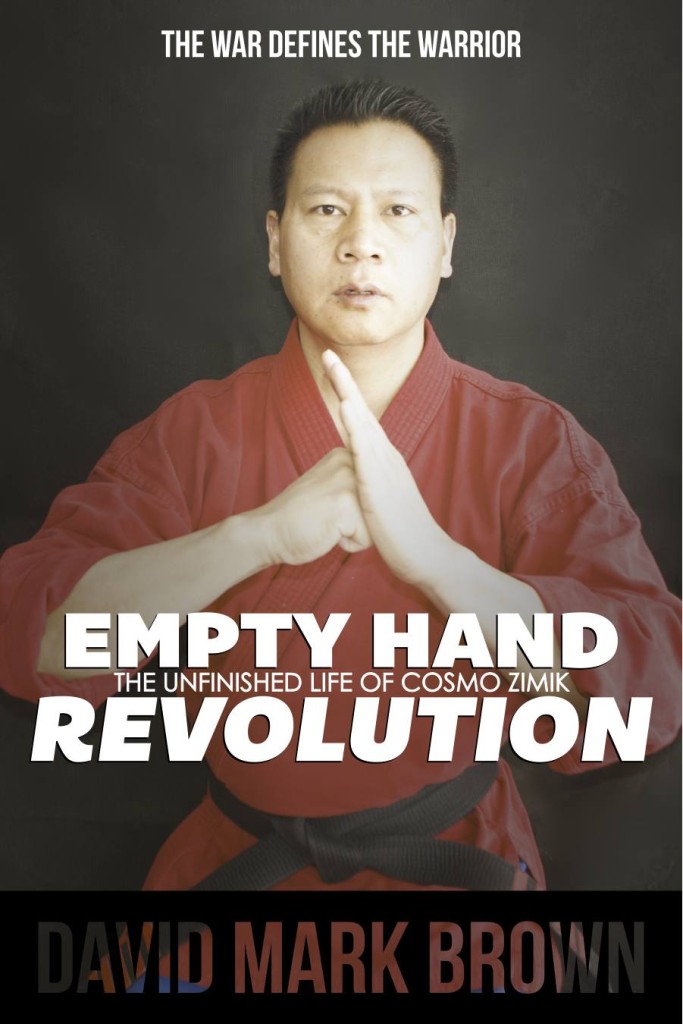 Cover Four