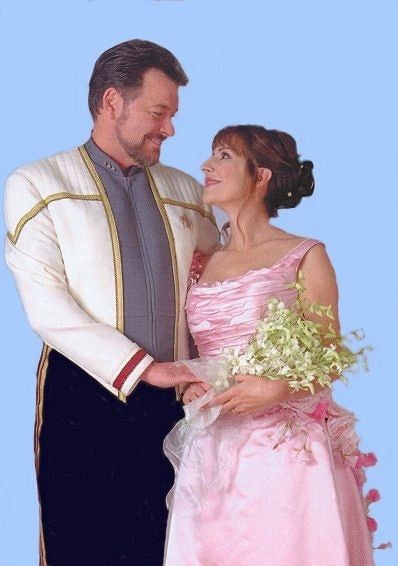 I'm about three months late on this year's state of the digital publishing industry address. [shrugs] But I'm still early for last year's taxes. First, let us reflect on last year's post, Ebook Subscription Services are Doomed. Remember Oyster? The Netflix of books? Okay, enough reflecting on the past. Suffice to say I'm freakin clairvoyant. I'm Deanna Troi swimming in a world of William Riker. Two years ago, I predicted Kindle Unlimited would send indie authors into a Chicken Little chant. Last year, I called out the digital, smorgasborg subscription model.
In the background, I've been quietly chipping away at my solution for all the madness, but that's not what this post is about. What's on tap for 2016? To be honest, I'm not sure. This year seems muddier than the last couple. Of course Amazon will maintain its influence, and to an extent, they will skew the data.
Kindle Unlimited may or may not be working. Who knows. And to an extent, it will keep on happening because so many writers feel like they have no other choice. Maybe they don't, but I'm not convinced. Overall, I think there will be several small trends this year that will yield larger shifts in 2017. This year will be about the building pressure, but I don't think anything will blow in the next 9 months.
Here's my short list of trends to watch:
More indie authors pooling their resources to launch collective ecommerce storefronts like this one: www.discoverscifi.com
Look for unique new attempts at print artifacts such as collectible cards and collector's editions.
Alternative forms of monetization such as merchandising, advertising and product placement could test the marketplace for traction.
Hybrid attempts between ebooks and applications that allow for SEO (searchable content) and notifications.
Mobile influence on cover design will shift covers toward 1×1 ratio.
Subscription is still a great model, but only for niche platforms and established communities/tribes.
More author collaboration in order to keep up with reader demand.
And finally, I think serial fiction will build momentum towards a 2017 blossom.
All of these things combine for a 2016 that I believe will see a marked increase in author collaboration, both to create products and sell them. It is firmly my belief that the rise of smartphone reading combined with the impatience of readers for the release of new related content will result in more serial fiction from authors. When authors begin collaborating to produce this serial fiction, you have www.fictionvortex.com.
And that is why for me, my cofounders, an increasing number of authors, and our early superfans, 2016 will be a year of spiraling deeper into the Fiction Vortex. (As long as we don't implode from political incompetence. If you haven't read it yet, this would be a good time to read Orson Scott Card's book, Empire. Then crawl into a hole and weep. Or read. Just keep reading.)