Nothing to see here. Keep moving. Nothing we haven't all seen before. Rubbernecking won't do you any good.
Okay, once a year I come out of my writing/publishing/authorpreneur cave to look around for my shadow and blog about what I see. Well folks, I see another year of the same. Looking back to last year's post my predictions were clearly too forward leaning. I got ahead of myself. Call it enthusiasm for…WAKE UP!!! [clanging pots and pans]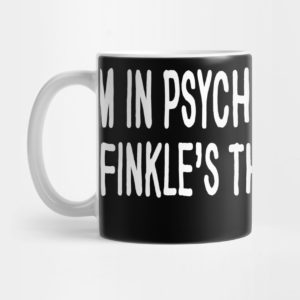 Sorry. I apologize. I'm not sure what came over…DEAR GOD!!! WHAT'S HAPPENING!
My sincerest apologies, again. It's just that, I get a little flush when I start thinking back over last year. Before I realize what's happening, I start to extrapolate. I fight the urge. I do calisthenics (not yoga. Never yoga). But I just can't stop thinking about what sort of madness could possibly top 2016.
Hold on, here we go. I, David Mark Brown, hereby predict the following trends in 2017:
Amazon ads will outstrip FaceBook ads in effectiveness for authors and publishers.
More book franchises will look toward geek culture for salable artifacts and collectibles.
Amazon will continue to sell tons of their own books.
Amazon Echo and Echo Dot will become a method of audiobook consumption for a growing niche.
Kindle Unlimited and Kindle Select are here to stay…because indie authors are lemmings.
The only indie authors to survive 2017 will be the ones who a.) established themselves before 2015 b.) pool their resources with others. Consolidation!
I swear, I'm not anti-Amazon. They have done amazing things for authors and have blown the indie market wide open (with the oblivious help of the Shrinking 5). But I am also not naive enough to believe that Amazon is the friend of indie authors. Like any large business, Amazon is the friend of profits and growth.
The unfolding reality for 2017 is that books simply don't make up a large portion of Amazon's profits anymore. They've swallowed the publishing industry whole, and 2017 will be the year they poop it out. Like a gawker driving past an accident on the interstate, I'm curious to see the results.
Some of the specific things I'm curious about:
What is Amazon's strategy in opening up Amazon Ads to books not participating in KDP select? They actually enticed me to enroll one of my titles in KDP select FOR THE FIRST TIME EVER in order to give their in-house ads a trial run. In my gut, I knew I could never fully embrace the marketing service if it required me to go Select with all my titles (and the titles under my publishing company). Now the Select hurdle has been removed, and after my trial with the ads, I'm guessing I'll run more in 2017 (after positioning several titles better).
Will Amazon Echo (Alexa) improve her ability to read any and every book from my kindle library? Automated digital voices are getting better…but they still aren't quite there. It seems only a matter of time before I'm paying someone to develop my publishing company an Echo app that will enable Alexa to read our titles. If that's the case, should I be paying for audiobooks as well?
Will 2017 be the year Fiction Vortex (my company) finally enters the collectable market by releasing our deck building game in conjunction with our fiction? Probably not. But man, I'm eager for it. A few other franchises have beat us to the market this past year, and we are still small fish. I think this will be a big thing for certain genres like sci-fi and fantasy.
Finally, I'm curious to see if sizeable numbers of indie authors will conjure up the nerve to venture beyond Kindle Select and Kindle Unlimited in 2017. I haven't seen any proof that the service is helping 90% of the authors who are using it. I believe it is actually hurting that same 90% even while they are making it profitable for the other 10%. But the allure of Amazon is just so damn strong.
Anywho, for those authors looking to develop independent paths toward sustainable wages, look up Fiction Vortex and send us a query. I anticipate our 30 authors will be expanding to around 60 in the coming months.
Send me your thoughts and predictions for 2017. And let me know if you think I'm full of crap!