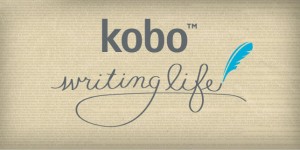 I'm beside myself with nerdy glee. One of my largest requests for Kobo's self-publishing platform, Writing Life, has been fulfilled. Now self-pubbers can track their free "sales" or downloads.
Why is this so important? Well, it reveals a mountain of reading and consuming trends inside the loyal kobo using world.
For example:
It turns out that I've "sold" 37,566 free downloads in the last year. This is a significant number that far outstrips my free downloads on Amazon. You heard me. I had more downloads of my book, Fistful of Reefer, on Kobo over the last year than Amazon. This tells me that the small fish in a big pond philosophy has some teeth when it comes to Kobo. I was able to get Fistful on top 100 free list on Kobo several months ago (it is currently listed at #100). At the time it was ridiculously hard to find free ebooks on Kobo outside of that list. Now it is possible to find some via category if you have a kobo device (but not via their website).
Why am I happy almost 40,000 people downloaded my product for free?
I'm glad you asked. I have no way of knowing how many of these people have read the book. Kobo used to have a star rating feature. I had received almost 300 star ratings before they nuked the feature. So at least 300 people read the book. Beyond that? But there is another number that means more. For roughly every 125 free downloads, I've sold 1 book for cold, hard cash.
Assuming that some of those free downloads haven't been read yet (and will eventually result in readers returning to buy), my free to profit-product ratio should improve.
I have three titles available for free on Kobo currently and 12 titles listed between $0.99 and $3.99. So free downloads are resulting in cash transactions and will continue to do so.
Unfortunately, Kobo still hasn't relaunched any sort of review outlet, so my free downloads aren't leading to reviews and/or ratings. This is the second major value in giving stuff away for free. Platform development and word of mouth.
Kobo is getting there slowly
Kobo is still behind Amazon, but they are making progress. I still like Writing Life better than Kindle Direct Publishing. Now that I can track free sales, I have another huge arrow in my quiver.
But Kobo's web store is still a mess. There are no reviews, no ratings, no rankings. One of my books isn't even searchable currently. None of my free titles show up in their prospective categories. But I have no idea what percentage of sales Kobo makes via their website (as opposed to their devices and app).
From within a kobo device (I love my Kobo Mini) things are better. The top 100 free list is still alive. And from the app on my iPad, Fistful of Reefer shows up #6 on the free list still (for some happy reason).
Bottom line
It helps me as an author to know that I've had 109 free downloads so far in October. This knowledge helps me be patient because I know people are reading my stuff (or will be whenever they get to the bottom of their freebie list). Since I have confidence many of those readers will really love what they read, I know these free downloads will eventually lead to greater sales. As I continue to grow my backlist, this will also grow sales. The goal of a living wage is still in the distance, but I can see it getting closer.
I'm currently hoping to get one of my other shorts onto this free list in order to enjoy another boost. Keep your fingers crossed. (Maybe I'll even get picked up for one of Kobo's curated lists.)