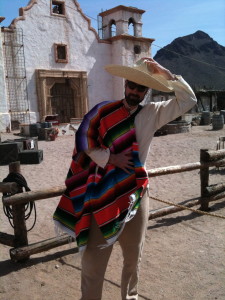 The less informed among you may not be aware that this Saturday is DMB Day. It's an international holiday (celebrated both in Nampa, ID and Surinam). Nampa festivities marking the celebration will include the downtown farmers' market, the closing of the library, the opening of grocery stores and shops all over town!
People Idaho-wide will celebrate the event with such traditional activities as walking, eating and abstaining from showers. As if that weren't enough! There will also be a book signing and reading in downtown Nampa (Down Nampa Town, or DNT as I like to call it).
Don't miss the Nampa book signing event this Saturday!
Saturday (Aug. 3rd), 9:30am to 2:00pm, I will be in front of Pearson's Twice Sold Tales in downtown Nampa selling and signing books and ebooks. If you are local to the area you won't want to miss the specially themed farmers' market that will be selling vegetables to celebrate the event.
A signed book or (ebook voucher) will get you half off a slice of pizza at Messenger's Pizza where I will be doing a noontime reading!! This whole event has gone legit! (I'm even giving out candy!)
Those who aren't local to Nampa, don't fret! (post a review!)
For all you non-local schmucks clamoring to participate in DMB Day 2013, you have options. Always anxious to service my fans, I have made it possible for anyone anywhere in the world to get a signed and personalized ebook. Just click here and follow the instructions.
It is also considered traditional on DMB Day to post reviews of anything you have read by DMB. Click here to jump to my author page on Amazon and post away to your heart's content. I would especially love some reviews on all my Lost DMB Files.
On that note…
I think I'll put on some Dave Matthews Band, pour me a sweet tea and write another global sensation of a book in celebration of my freakish talent. Happy DMB Day!