This week on Read it! Review it! Share it! I'm mixing it up. A little bit of column A and a little bit of column B. First, the more dramatic and gritty of column A:
Cemetery Street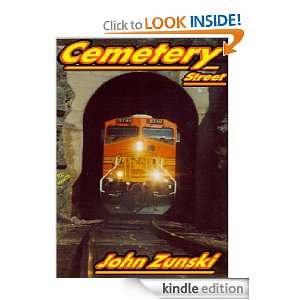 A darker, post-modern take on Bridge to Terabithia. Don't get me wrong, this isn't a young adult book, but it is a coming of age story–the sort of hard growing up that one attains through depth of living and loss.
While not without its lighter, humorous moments that sparkle with delight (my favorites involve the cemetery caretaker and his family), this story is rich with struggle, difficulty, doubt and grief. Altogether its a wonderfully crafted, thoughtful and satisfying tale revolving around a main character who is impossible to read without seeing yourself. Read it and weep.
Zunski is a talented writer who lives in Montana (so you know he's the real deal). Read it! Review it! Share it!
*This book does contain adult language, especially in the second half.
BRAINRUSH, a Thriller (Book One)
The title pretty much sums it up for this one. All the shake and bake you would expect from Ricky Bobby's favorite sort of read (Talladega Nights). The Author, Richard Bard, is an example of an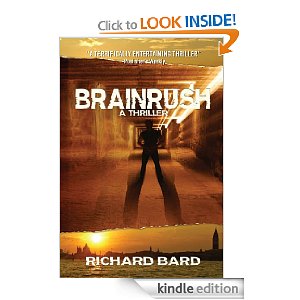 Indie gone big time. And BRAINRUSH has all the commercial reasons why: bizarre medical accidents, special abilities, terrorist plots, sizzling action, etc.
For this genre, the book is pretty clever and the main character has good dimension as well. Bard (great name for a writer) manages to squish a good amount of backstory and inner dialogue into the opening chapters without slowing the pace. A nifty trick for a pulse pounding action/thriller.
Whether you like to think while reading your thrillers, or you like to shut down the old think factory, BRAINRUSH will work for you. And if you like a good series, the second one is available now as well. Read it! Review it! Share it!