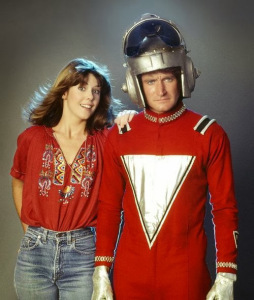 Welcome to old age, right? Or is this the beginning of the Mork years? (Remember the alien that aged backwards? Oh, right, of course you don't, because it happened over three decades ago.)
Truth is, I knew over a decade ago that I no longer fit in the target audience for contemporary film makers. When American Pie hit the top of the charts, I knew the era of Animal House was long gone. So I've had some time to get used to it.
This past Friday, the wife and I off-loaded our kids on some unsuspecting panhandlers that look nice enough in order to execute the classic-dinner-and-a-movie-date-night. The dinner decision was easy enough–Chinese place we haven't tried yet, General Tso's Chicken, extra spice.
But what movie to see? Heck, neither of us had a clue as to what movies where showing. Who has time for movie trailers anymore? A cursory search revealed a shiz-load of crap. Stuff like this: