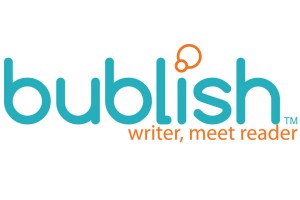 Paper or digital? The question has become the new "You want fries with that?"
Banking, catalogs, virus and spam are all moving increasingly into the digital realm. Of course books are too. But whether you read paperbacks or eBooks, one important question remains the same. What makes you read the books you read?
For a tricky follow-up question the Green Porch would like to ask if the answer to the first question remains the same whether you prefer paper books or electronic ones.
Since the first stories shared around the fire pit (with a hearty mastodon roasting on the spit) word of mouth has hands down been the primary means of selection. "Ooh, ooh! I heard Uglplah tell good hunt story!" This remains true today. When choosing what book to read we almost always refer to friends and family, or at the very least to Amazon reviews.
But is that the case with eBooks? Will it remain so?
I have to think personal recommendation and word of mouth are still the predominate forces in dictating which eBooks consumers buy and read. (With so many cheap and free options, buying and reading are two different things. Often it takes a few extra recommends even after downloading a freebie before it moves up the slush pile to be read). But will this change? What qualifies as a personal recommend?
I've recently begun following Pixel of Ink for the low-down on digital freebies. The site doesn't review or even filter content, just posts stuff that is currently free. I use their service as the first gate to finding content (I don't always read every book I download).
Now more and more sights like Bublish.com are staring to make waves. Bublish intends to connect readers and writers. (A common effort amongst the rising tide of digital content flooding the scene). Their schtick is to encourage authors to "Bublish" (verb) bubbles of content from their books via social media. It's in Beta now, and you can click here to see a bubble. (I've got one in there somewhere.)
What are your thoughts? Does something like this seem likely to influence you to purchase and read a book? Why or why not?