This week on Read it! Review it! Share it! I offer a little bit of outer space, both satirically lighthearted and… not so much. First off:
Gabriel's Redemption (Evan Gabriel Trilogy)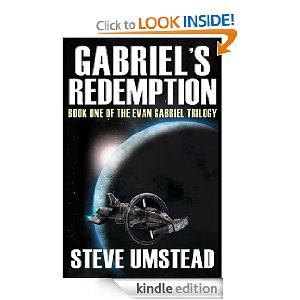 Meet Evan Gabriel. He's your lovable military flunky. Does the right thing, saves his men, gets knifed in the back by political nepotism. You want the truth! You can't handle the truth! Anyway, in this little gem of a book, Gabriel is reactivated for duty after a dishonorable discharge during the latter half of the 22nd century.
The assignment is to stop a designer drug called Dew from overwhelming the military and the human race at large. The twist is that it comes from off planet, a long way off planet. That should be all you need to get you revved up and ready for reading Gabriel's Redemption, a well conceived and executed science fiction, military thriller.
The tech is thought out and sprinkled throughout the opening at a smooth pace, as is Gabriel's character. Overall, Umstead offers us a shining example of why independent authors are here to stay. Oh, and the other two in the trilogy are available as well. Read it! Review it! Share it!
Doodling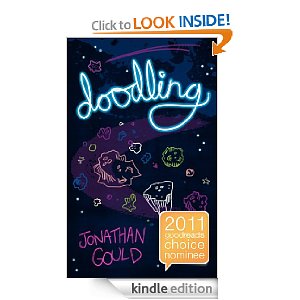 Now let me introduce you to Neville Lansdowne, the protagonist of an unusually fun, satirical little story along the lines of The Little Prince by  Antoine de Saint-Exupéry. If you didn't know, let me tell you. The Little Prince is one of my all-time favorite books (one of my must-read-before-the-age-of-eighteen-or-risk-being-a-screw-up books).
But this little review is about, Doodling, not that other classic. Jonathan Gould doesn't quite pack the same amount of life wisdom in his short, satirical gem, but he comes close. After Neville lets go of the earth he meets an assortment of individuals who have all done exactly the same thing. Soon it becomes apparent what his new aim in life should be, and the reader will enjoy tagging along to see how it all turns out.
Amusing and insightful for all ages, Doodling shouts for one and all to Read it! Review it! Share it!